Our Recipes …
Here you will find our collection of Giannetti Artisans homemade Italian recipes, Enjoy!
---
Sicilian Pistachio Gelato Recipe
Sicilian Pistachio Gelato Recipe   For the simple syrup: 1/2 cup water 1/2 cup granulated sugar 1 tablespoon corn syrup
Pistachio Paste for Sicilian Pistachio Gelato Recipe :
1 jar of Giannetti Artisans's Pure Sicilian Pistachio Paste
For the ice cream: 3/4 cups whole milk 2/3 cups granulated sugar a pinch of salt 1 1/2 cup heavy cream, divided 4 whole egg yolks 1 cup pistachio paste, ...
Continue Reading »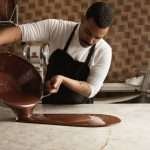 4 Artisan Foods That Make Great Gifts
If you are looking for the perfect gift to send a friend or family member for a special occasion, consider sending an authentic Italian treat. We carry a variety of delicious Italian foods and snacks, and we have picked four that we feel make the best gifts.
Italian Handmade Almond Biscotti
Our Italian handmade almond biscotti are ...Continue Reading »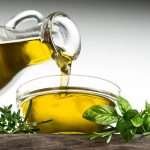 Extra Virgin Olive Oil is the Safest Cooking Oil
Many grocery stores sell an array of cooking oils, and perhaps it's a hard choice to decide which one is best to use. Health experts state vegetable oil has adverse effects on your health, and recommend other oils such as canola, coconut, and extra virgin olive oil. With the latter, not only is it a ...Continue Reading »