Why Neapolitan Espresso Coffee is so Popular
Italy may not have invented coffee, but the Italians have certainly embraced it as their own. Coffee culture here is guided by strict, if often unspoken, rules and rituals. In fact, each region has their own quirks and eccentricities to follow. Naples is no exception. Thanks to a signature coffee pot, a skill for making a super strong espresso and – according to some – the unique mineral content in the local water supply, the city has a reputation for serving up the best coffee in Italy. This is probably why Neapolitan Espresso Coffee is so popular!
While Venetians were knocking back caffeine hits in 1640, it was only with the invention of the caffettiera Napoletana – or Napoletana for short – in the 19th century that coffee really took off in Naples. Despite its name, this flip coffee pot was actually invented by a Frenchman but is now a fully-fledged part of Neapolitan culture.
Napoletana Coffee Pot
Although now most commonly made of stainless steel instead of aluminum or tin, the Napoletana still retains a distinctly nostalgic aura. Brewing takes around five minutes. A 30-second espresso preparation is a savored ritual to compared to an age of the Napoletana prep! First, fill the bottom section with water then add coffee grounds to the filter compartment. After boiling the water flip the whole pot over and wait for the dark and strongly flavored coffee to filter into the serving pot.
For many Neapolitans this remains the best way to prepare coffee. The method has even made its way into popular culture! Check out Eduardo De Filippo's impassioned monologue in the film Questi Fantasmi! (1954) for proof of how seriously Italians take their coffee.
Caffè alla Napoletana is traditionally lingered over and enjoyed at home! However, the speedy espresso in bars and cafes replaced the traditional coffee pot coffee. Espresso is aromatic, rich and has a syrupy consistency. Drink in 3 sips just like the Italians! Good espresso making is both a science and an art. In fact, making the best requires what Neapolitans call the four M's.
Start with the "Macinazione", or the grind of the beans. If grinding is too fine, the water won't filter properly. On the other hand, not enough flavor extracts if it's too coarse. Then, the "Miscela", or blend.  Keep in mind that good beans mean good coffee. The question is how long should beans roast? Many Neapolitans favor a dark-medium roast to get that well-known intense espresso flavor.
Giannetti Artisans has in fact found one of the last traditional artisanal coffee roasters in Italy! Our espresso coffee    (https://giannettiartisans.com/shop/all-giannetti-artisans-products/italian-ground-coffee-from-naples/) undergoes a 100% wood roasting process. This process requires the use of special certified wood and a particular wood roasting oven: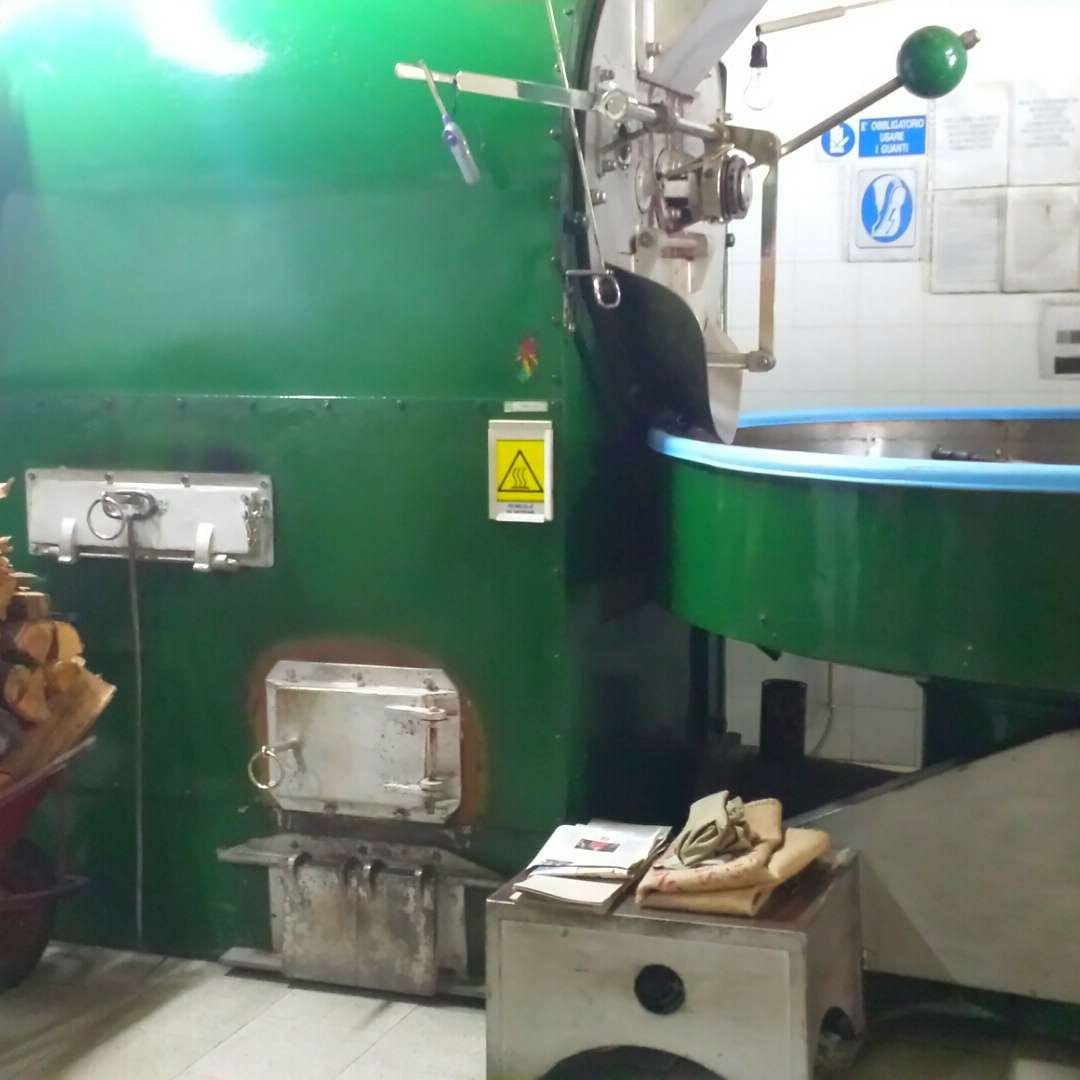 Next, the "Macchina", or espresso machine is crucial when making coffee. According to Italian coffee experts, water must pass through the coffee between 88°-93°C, under a minimum pressure of nine atmospheres. Having said this, a good machine is essential.
Finally, to expertly combine all these components a good "Mano", or hand, is crucial. Specifically, the hand of the barista is who has the power to create a masterpiece. In fact, the barista makes or breaks a rich and appealingly bitter shot of espresso complete with a foamy "crema"(cream).
Many bars in the city offer "cremina", a silky mix of sugar, coffee and sometimes cream. The "cremina" is for those who prefer their coffee a little sweeter than the dark, dense espresso which Naples is so famous for! A spoon of this sweet Neapolitan specialty is added to the espresso and results in a mellower, less punchy drink. Whether you opt for a diehard espresso, stir in some cremina, or go traditional and use a caffettiera napoletana, Neapolitans have turned coffee into an art form! To conclude; this is Why Neapolitan Espresso Coffee is so Popular!!
– Article by Emma Law & Sally Giannetti